PAINT for this BIG GIRL!
I gather my inspiration before going for my color scheme. But also I will always love crispy white with a dark gray! Here were early inspiration pictures. Target completely captured me with their global line this year. AH!
Here's a gallery of photos that will basically tour you through the painting process. I'm glad I paused a few times to snap some pictures. We were in kick butt mode to get this done! We were basically at priming + 2-3 coats of paint & then we were off to our maiden voyage & we'll go back to touching up paint this weekend. We LOVE how it's turning out! Ok, come along! Flip through the pictures & the text on them will guide you as we went!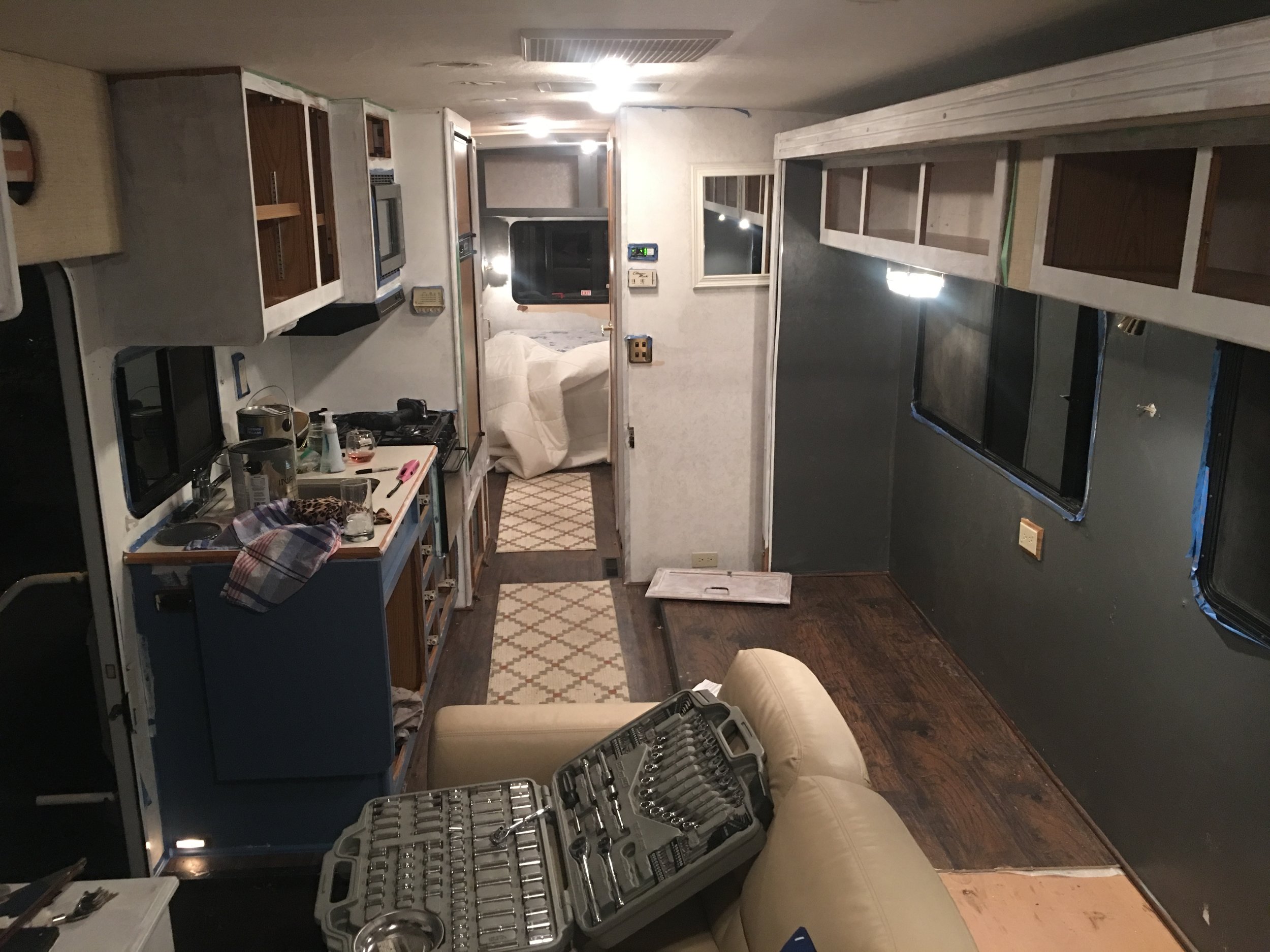 This all took place in 1 week and then we were off! We spent a rainy day of the trip with Mike installing knobs while the kids played games. You'll see that we still need to touch up the old knob holes. We actually took curtain rods, his drills, tub of screens & tools along! It seems like I'm fast forwarding you ahead, but we really were painting on Saturday morning, stopped & went to Sophia's dance recital & left to glamp!
Amazing memories in the making! Now look. This is the best. We had such a wonderful time & we truly are creating another little home on wheels. I'm grateful!! Plus I get to geek out over one of my passions & hobbies! More to come! We are not finished!
jess